Srila AC Bhaktivedanta Swami Maharaj Prabhupada appearance day in Sri Caitanya Saraswat Seva Asram, Soquel, California, U.S. - August 21st, 2003.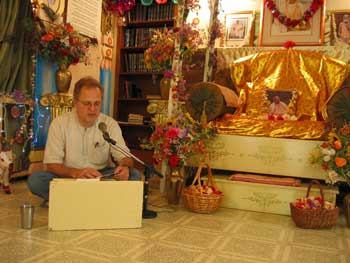 His Divine Grace Srila AC Bhaktivedanta Swami Maharaj Prabhuapda was glorified by the devotees's memories of early days preaching stories and reading from Swami's address to his godbrothers in an occasion of Vyasapuja of his spiritual master in Bombay branch of Gaudiya Math in 1936. On photo: Prabhu Saravabhavana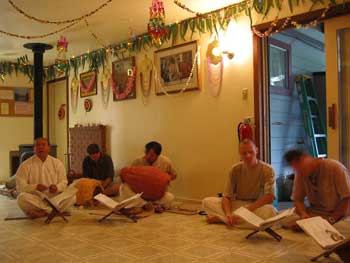 That followed by various bhajans...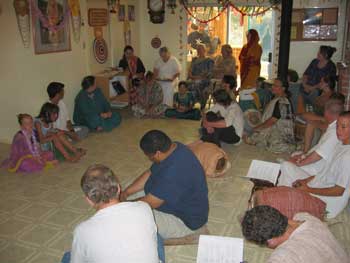 ...and personal glorifications.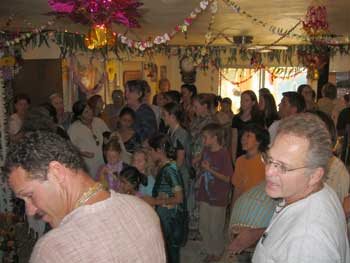 Guru Vandana by Narotham Das Thankur was sung...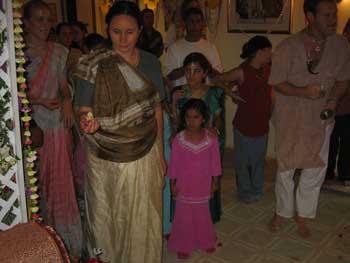 ...followed by pushpanjalee.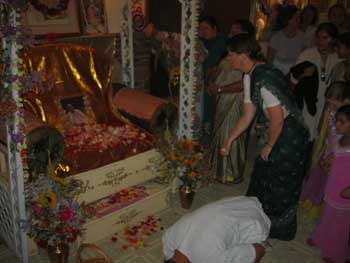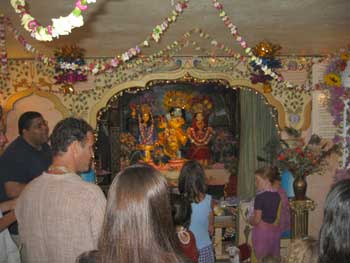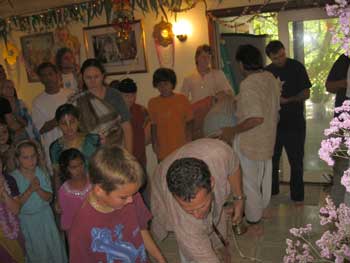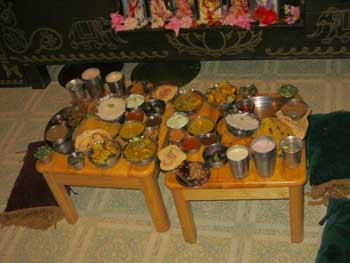 The offereing of bhoga was made special this day.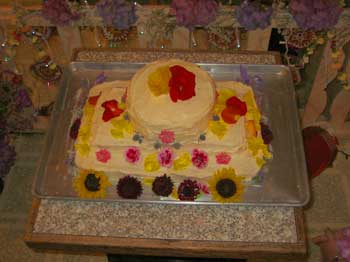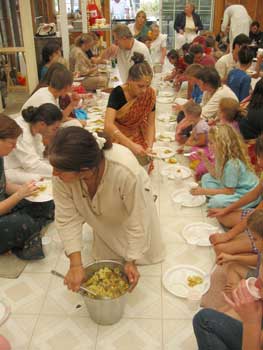 Prasadam was served by devotees with unending enthusiasm.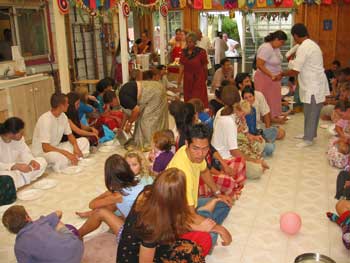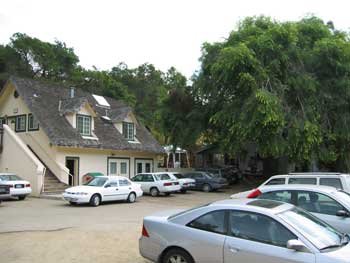 A view of asram during prasadam seva.